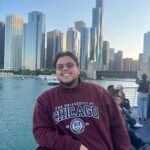 Cristian Torres
Pronouns: he/they/el
Mentor: Dr. Jose Luis Reynoso
Major: Dance Studies
Project: My study aims to understand how and why a Baile Folklorico group in Mexico City is using drag art as a way to reconstruct Mexican traditions to involve those who identify as gay and lesbian (or bisexual, asexual, transexual, etc.); how they are negotiating through performance.
—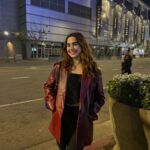 Mariam Nadirashvili
Pronouns: she/her/hers
Mentor: Dr. Covadonga Lamar Prieto
Majors: Global Studies; Spanish (Spanish Linguistics)
Project: My project examines how language ideologies frame prejudices of the students learning Spanish as a foreign language.
—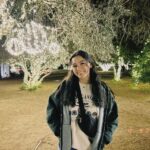 Zoe Hirabayashi
Pronouns: she/her/hers
Mentor: Dr. Alejandra Dubcovsky
Major: Political Science
Project: My project aims to explore the role of recreation as a community building tool among Japanese Americans during the period of wartime incarceration.
—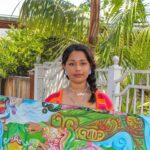 Veronica Sanchez
Pronouns: she/they
Mentor: Dr. Xóchitl Chávez
Major: Anthropology & Sustainability Studies
Project: My project aims to analyze Undocuqueer cultural production, using art as a tool for resistance. Through an anthropological lens I establish its impact on immigration reform and on Undocuqueer cultural and sociopolitical identities.

Jwyneth

Butiu
Pronouns: She/Her
Mentor: Dr. Eric Schwitzgebel
Majors: Political Science and Philosophy
Project: My project aims to explore the relationship between care providers and patients with classified disabilities through the lens of dehumanization, convenience theory, and sadism.


–

Alan Castro
Pronouns: He/Him
Mentor: Dr. Paul D'Anieri
Majors: History and Ethnic Studies
Project: My research seeks to analyze how a president's personality, and career background, affects their understanding of the CIA, as well as the actions the agency can legally undertake, by scrutinizing the Carter, Reagan and H.W. Bush administrations.

–
Alaast

Kamalabadi
Pronouns: She/Her
Mentor: Dr. Aleca Le Blanc
Majors: Art History
Project: Using foundations, museums, and digital archives within LA and Riverside county as case studies, my project critically examines Art Historical curation and pedagogy in a post-COVID Digital Humanities landscape through the lens of accessibility, multimodality, distributed knowledge production, and performative access.

Kristen Lien
Mentor: Dr. andré carrington
Majors: English and Sustainability Studies
Project:My project seeks to understand how queerness and race, in conjunction with each other, are explored through contemporary children's cartoons.
—–

Moira Lucardie
Pronouns: She/Her
Mentor: Dr. Nawa Sugiyama
Major: Anthropology
Project: My project aims to identify reasons for iconographic shifts of Dionysian imagery on pottery from the Archaic and Classical periods of Greek history across the deity's cult centers in order to understand a broader pattern of how culture change interacts with expressions of art and worship.
–

Jessica Guadalupe Ruiz Vega
Pronouns: She/Her
Mentors: Victoria Reyes
Majors: Sociology
Project: My project aims to focus on how the political attitudes of young immigrants from 2016-2021 were shaped by immigration reform for both those who have DACA and those who do not through a sociological lens.


Azalea M. Corral
Mentor: Dr. Jennifer Hughes
Major(s): Anthropology and Latin American Studies
Project: My project aims to analyze the effect of having or not having accessibility to diversity and equity programs on or near college campuses.




G Pineda
Pronouns: They/Them
Mentors: Dr. Brandon Andrew Robinson and Dr. Setsu Shigematsu
Majors: Gender and Sexuality Studies & Media and Cultural Studies
Project: "LGBT Activism on Social Media: A Production of Carcerality Through Responses to Transphobic Violence": My project examines the contemporary contexts of the #TransLivesMatter movement in conjunction with the recent insurgence for abolitionism and Black Liberation. My objective is to perform a critical queer and trans political analysis regarding the online interactions of queer and trans communities. By exploring digital discourses of LGBTQ+ people on Twitter, I plan to investigate the conditions permitting the captivity, exile, and incarceration of queer and trans people.

Jenifer Medina
Mentor: Dr. Katja Guenther
Major: Anthropology
Project: My research aims to examine transitional challenges of activists in the emerging permaculture social movement in the United States and the role that the industrial agriculture hegemony plays.
–
Susy

Michelle

Morales Benitez
Mentor: Dr. Jennifer R. Nájera
Major: Sociology
Project: My research will evaluate the dynamics of being in a Mixed Status family, more specifically how the deportation of a parent impacts the relationship they have with their child.
Isabella Araiza
Mentor: Dr. Elizabeth Berger
Major: Biological Anthropology
Project: I research STW 573 ('Little Foot') to understand if the specimen sustained antemortem trauma to the left antebrachium, and if this implicates signs of linear structure.
–
–
Angel Manning
Mentor: Dr. Rengin Firat
Project: "Discovered Self?" – The Effects of Ancestry Testing On Native American Identity
My project looks at how the rise in popularity of direct-to-consumer DNA tests are beginning to change the way we view the social construction of race and ethnicity; I will specifically look at the effects it has on the self-identity of Native Americans.
—
Rita Fessehaie Tesfai
Mentor: Dr. Worku Nida
Project: The Melody of Rebellion: Sonic Agency, Cultural Memory, and the Music of the Kel Tamasheq
This project explores how sound and performance take part in a dialogical exchange tethered to political struggle. From concert fieldwork at a Tinariwen show, I am exploring ways sound and performance function as a mechanism for social solidarity, cultural reimaginations, and expressions of emancipatory practices. I use sonic agency as a framework to examine the relationship between sound and liberatory politics. I inquire into how Tinariwen reimagines cultural memory and reifies resistance through sonic capacities. Most importantly, I explore the plurality of Tuareg sonic worlds, focusing not only on its resistive aspects but also on all the other ways it memorializes and reanimates Tuareg culture.
 Amber Mak
Mentor: Dr. Randolph Head
Project: 'She May Be a Bag of Trouble': Sex Work as a Means of Studying the Constitution of Wartime Social Relations and International Politics during WWII
This historical project will examine how the sexual and gendered interactions between European and British Commonwealth sex workers and American G.I.s during WWII shaped international relations between the US and foreign powers by emphasizing female sex workers as not just commodities to governments, but as important actors that shaped US gender dynamics and international politics during and after the war.
Miguel Muñoz Valtierra
Mentor: Dr. Covadonga Lamar Prieto
Project: Palenquero and Social Media
My project aims to observe the interactions residents of San Basilio de Palenque have with online social media.
Eric Chan
Major: Computer Science with a Philosophy Minor
Mentor: Erich Reck
Project: The applications of metalogical limitations and modal logic on computability theory
Turing, Gödel, and Tarski have used elements of Turing machines and recursive functions to demonstrate the limitations on logic, how can such elements and results affect the ability to compute?
Andres Downey
Major: History and Sociology
Mentor: Steven Brint
Project: La Hermandad: Latinx Racial Formation in University Greek Sororities
My project looks at racial formation among Latinas in sororities where discrimination and racism is common.
Camila Reyes
Major: English & Psychology
Mentor: Amy Kenny
Project: Shakespeare's Violent Women: A Feminist Analysis of Lady Macbeth and Queen Margaret
My research project is centered on what I call Shakespeare's violent women, which I characterize as female protagonists who are either rhetorically or physically violent, and I am analyzing Lady Macbeth and Queen Margaret's violence as it relates to not only their gender roles but their sovereign status as well.
Joshua Rosales
Major: English
Mentor: Rickerby Hinds
Project: Hip-Hop Artists: Branded
This research projects observes the strategies by which hip-hop artists market their music and themselves as pop-culture icons, taking their upbringing in certain socio-economic environments as crucial factors in the construction of their economic and artistic success.but their sovereign status as well.
Julia Zumaya
Major: Dance and Creative Writing
Mentor: Anthea Kraut
Project: Lyrical Dance: A Cultural Study of Dance Hierarchies
My research studies lyrical dance through a cultural lens to break from and counter hegemonic perceptions of dance.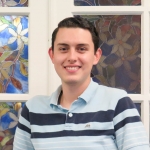 Edgar Ortuño
Major: Sustainability Studies & Public Policy
Mentor: Jade Sasser
Project: Cultivating R'Garden: Student of Color Experiences at the University of California, Riverside Community Garden
My project examines the role our campus community garden has on the lives of students of color; particularly, how these students navigate through their cultural identity and food insecurity via holistic gardening practices.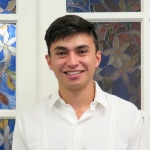 Leonardo Vilchis-Zarate
Major: Art History
Mentor: Aleca Le Blanc
Project: Muralismo, Chipsterismo and Art-washing
My project looks at three generations of murals in Boyle Heights beginning with the immigrant subject, followed by the upwardly mobile chipster murals, and the latest, a figurative mural, which is composed of 12 expensive galleries, in order to highlight how art is related to the process of gentrification and displacement in Boyle Heights.
David Udell
Major: Philosophy
Mentor: Eric Schwitzgebel
Project: Automating Leibniz's Mill: On Susan Schneider's Tests for Consciousness in Artificial Intelligences
My research project critically engages with University of Connecticut philosopher Susan Schneider's proposed tests for consciousness in AI.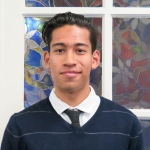 Johnathan Barreto
Angelica Ibarra
Major: History
Mentor: Alejandra Dubcovsky
Project: The Recurrent Medieval
My project focuses on the proliferation of general knowledge about medieval European history and the ways in which these various manifestations inform contemporary concepts about and within western civilization.
Tevin Phan Bui
Major: Global Studies
Mentor: Steven Brint, Sociology
Project: An Exploratory Study: Bridging Social Movement Theory to Student Protest At UC Riverside
Lissa Dechakul
Major: Philosophy
Mentor: Georgia Warnke, Political Science
Project: Analyzing Objectophilia: An Examination of the Limits of Human Love
Sexuality and romantic expression are diverse and complicated. Perhaps the most bizarre to normative society is objectophilia, which is sexual and/or romantic interest in inanimate objects. Objectophiliacs are generally outcasted and disregarded by society for their non-normative relationship style. I'd like to explore this reaction by thinking through the following questions: What constitutes a valid and acceptable romantic relationship? Where do we draw the line between sexuality and sickness? What would a future with emotionally capable Artificial Intelligence look like for objectophiliacs?
Mirella Deniz-Zaragoza
Major: Sociology
Mentor: Ellen Reese, Sociology
Project: A Family of Unequals: The Hierarchical Formation of Grimmway Farm
My project looks at the inequality of workplace relationships with growers and farmworkers in order to explore the ethical implications of the current organization of the agriculture industry.
Josh Hueth
Major: English
Mentor: Sherryl Vint, English
Project: Horror; or Dogma for the Damned 
I argue for a more antagonistic view of the horror genre.
Hugo Cervantes
Major: English & Art History
Mentor: Jennifer Doyle, English
Project: My project focuses on the ephemeral Utopian and transgressive affect evoked in certain kinds of spaces.
Jazmine Exford
Majors: Linguistics & Spanish
Mentor: Covadonga Lamar-Prieto, Hispanic Studies
Project: Vienbenidos a San Juan: On The Pronunciation of Spanish Grapheme V.
This research investigates the allophones of Spanish phoneme /b/ in San Juan, Puerto Rico to see if there is a correlation between English language dominance and labiodental production.
Lili Ramirez
Major: Anthropology & Spanish
Mentor: Jennifer Najera, Ethnic Studies
Project: Intersecting Identities: The Coming Out Experiences of UndocuQueer Students
I am interested in questions regarding identity formation specifically by examining the coming out experiences of undocumented queer students from Southern California.
Events
Congratulations to our 2016 MMUF fellows! We are proud to welcome Tevin Bui, Lissa Dechakul, Mirella Deniz-Zaragoza, Josh Hueth, and Hugo Cervantes to the Mellon family. Special thanks to our mentors Steven Brint, Georgia Warnke, Ellen Reese, Sherryl Vint, and Jennifer Doyle and everyone who attended the welcome dinner.
Congratulations to our 2015 MMUF fellows! We are proud to welcome Ariana Elizalde, Jazmine Exford, Eddie Franco, Lili Ramirez, and Cynthia Romero to the Mellon family. Special thanks to our mentors Jennifer Hughes, Chris Laursen, Fred Moten, Covadonga Lamar Prieto, and everyone who attended the welcome dinner.